If your business isn't actively using content marketing in your marketing strategy, you're likely missing out on loads of revenue. Compared to traditional marketing methods, content marketing generates approximately 3 times as many leads and costs 62% less. 
Your customers have short attention spans and get bombarded with companies advertising left, right, and center, so you have to find ways of engaging them. Content marketing is a great way to do this, by creating meaningful content for them to read, builds your relationship with your customers, and by giving them high-quality, valuable, and relevant information that makes them more inclined to buy. This leads to improving your brand loyalty, generating leads, and a bigger conversion rate. Achieving this doesn't have to be hard, the following strategies will help you achieve a stellar content marketing strategy to increase sales and boost growth.
Create Topic Clusters

A topic cluster is a great way to organise a section (or every section) of your website to increase your search rankings and direct more readers towards your content. However brilliant your content, and however savvy you are with keywords, sometimes this isn't enough. More and more businesses are realising that website infrastructure is a vital part of guiding internet traffic towards your articles, and it's important not to get left behind.
Topic clusters are a way of building a website around a few core topics, all of which link together, to maximise visits to each page. A topic cluster is built around a single page – the 'pillar' content page, which should be about your core content. For example, if you want to market a renovations company, this could take the form of an in-depth FAQ of how to conduct a successful renovation.
Around this pillar content, you create multiple subtopic pages – this is your cluster content – which each relates to a different subject around the theme of renovations (for example specific areas to renovate, etc). These subtopic pages are all linked to the pillar content via hyperlinks.
Hubspot found great success with reorganising their blogs into topic clusters which led to a 25% year on year increase in traffic and improved their search rankings for over 2 million keywords.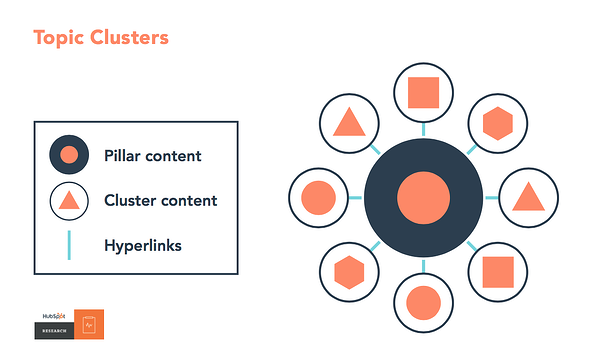 Using topic clusters as a content marketing strategy is a very effective way to promote your content as it plays into how search engine algorithms work. The multiple links to your pillage page make it appear to these algorithms as an authority on the topic at hand, and also helps focus them on that single page rather than several conflicting pieces of content.
Make Your Content Go Viral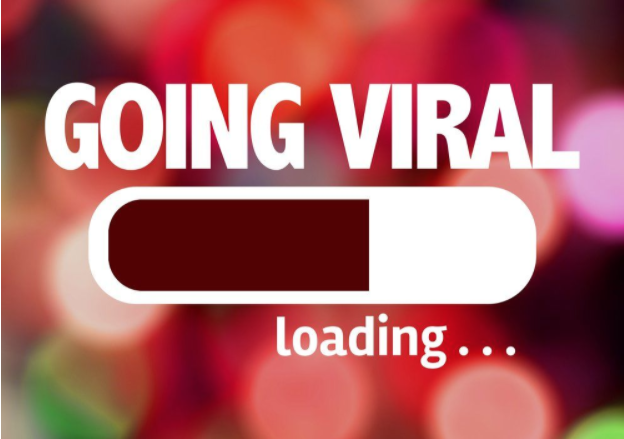 Content distribution now is much, much harder than it was ten years ago! In 2020, the internet is flooded with content, and it's becoming ever more difficult to make yourself stand out from the crowd. The best way you can do this is to find a way to make your content go 'viral'. It must be noted that getting content to go viral is relatively rare, and difficult to accomplish. However, for the best chance of it happening there are a few essential elements that can definitely help.
Length. Something short, well-made and snappy – easy for large numbers of people to quickly digest – will have a much better chance than a lengthy essay or video
Emotion. If you can evoke strong emotion in your audience, and ideally a positive one; laughter, surprise or adorability, there is more chance of people sharing your content
Lists and Visuals. If you've ever clicked on a Buzzfeed article, you'll know the appeal of lists: "ten reasons why…" headings are a great way to draw people in. Similarly, visual forms such as infographics are far more likely to go viral than text-heavy content.

Run A/B Tests
If you don't yet run A/B tests on your content, you should start immediately. A/B testing involves showing different website visitors two different versions of a page. It allows you to test which version works better, solving user issues or confusion, and reducing your bounce rate.
A/B testing is also a vital component in improving your CRO – Conversion Rate Optimisation – and making sure that visitors to your website are continuing to interact positively with your business. Constant A/B testing is a must for any business blogger, as it is a low-risk way to test and make modifications that will improve the user-friendliness of your content and increase both engagement and sales.
Create Targeted Landing Pages
Targeted landing pages are content-heavy pages that fully cover a certain topic. The idea behind them is to immediately present visitors with all the detailed, comprehensive information they need, without requiring them to click through several links on your website to get there.
This will help improve your conversion rates and connect with your potential customers. The best content-heavy targeted landing pages are well-designed, with a striking headline, and plenty of infographic or visual features to retain attention.
You can use software like Paperform to design your landing pages and online forms. It is user-friendly and allows making a form as easy as writing a doc, giving you complete artistic reign on how your brand and tailor your forms with colors, fonts, and media.
To conclude
Content marketing allows your business to engage with your audience and keep their attention, improve brand awareness and loyalty, generate leads, and increase your sales. To maximize results, it is important to organize your content in topic clusters, improve reach through making content easy to read and including visuals, run A/B tests and create appealing and targeted landing pages. By doing this, you'll be able to create a stellar content marketing plan to increase your business' success in 2020 and beyond.
____________________________________________________________________________
Tegan Tedd is a Digital Marketer at Paperform, an online form builder. She works with SEO strategies to drive demand and growth and has a passion for content writing for the Paperform blog as well as guest blogs.